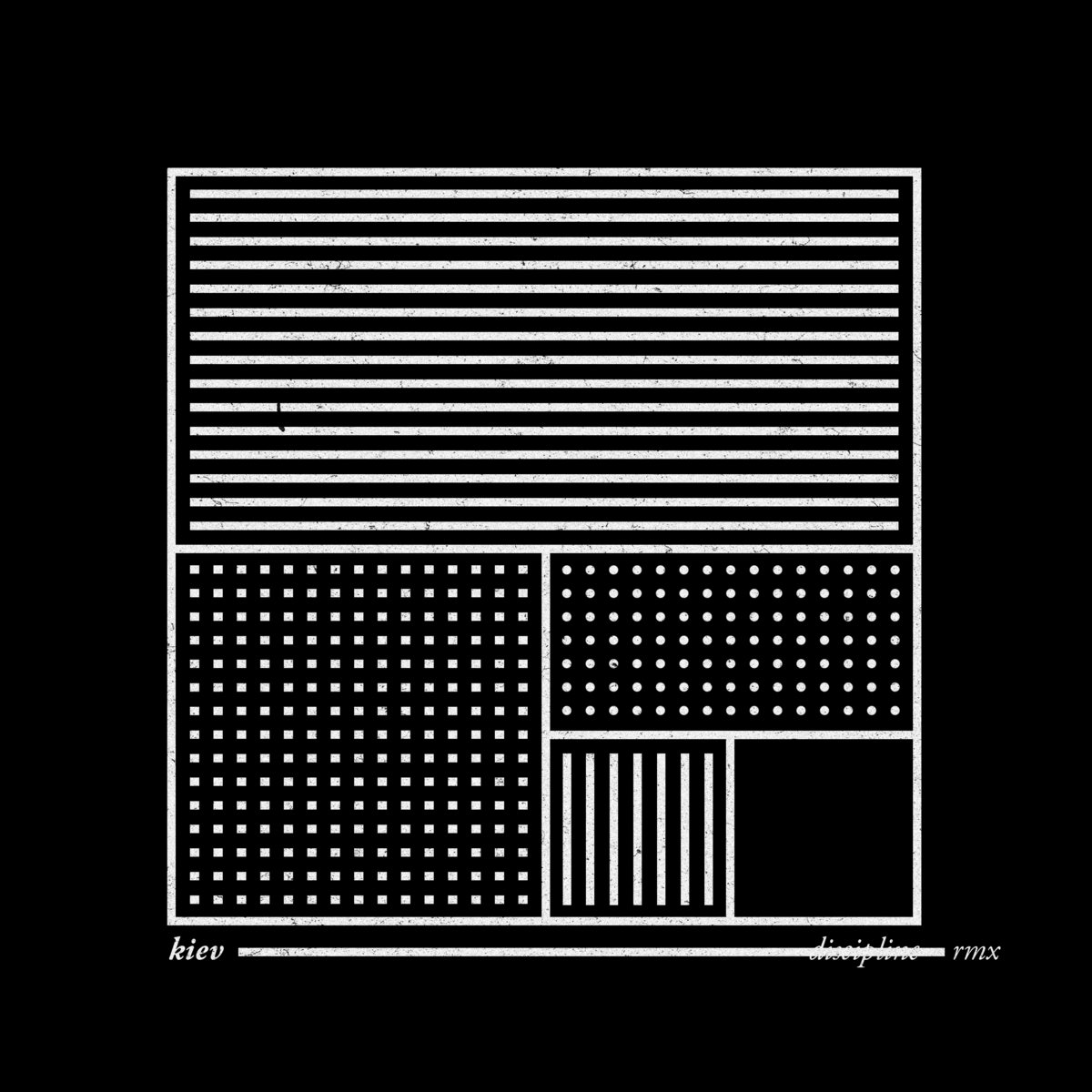 Kiev – Discipline RMX
"-Discipline-rmx" is MOODULAB's fifth oficial release, a extended edition of "Discipline", the first release that Kiev (Daniel Elorza) did for MOODULAB earlier this year. This new selection packs 5 different approaches over the essence of "Discipline" and "Machinarium", original tracks from Kiev, remixed in this ocation by Venezuelan producers: Philco, Clash, Deuda, Joni Forestand Ordep Zerep.
Each artist's special vision shines it's way through on this release. Philco leaves his imprint on "Discipline", with a dancefloor ready groove, while all of the other producers work in "Machinarium": Clash with his dark dub, Deuda with his experimental acid, Joni Forest with a power-driven version with plenty of rythm variations, ending up with a wonderful melodic techno from Ordep Zerep.
As in every MOODULAB project, the cover art for this release was made by Luis -Crini- García, who took his cinetic composition for the original release and conceived a minimalistic yet abstract version for this new release.
CREDITS
Musical Production:
Every original mix was produced by Daniel Elorza (Kiev). Remixes produced by Roger Dominguez (Philco), Jonathan Montoya (Joni Forest), Jorge Pérez (Clash), Manuel González (Deuda) and Federico Blank (Ordep Zerep).
Mastering:
Every track was mastered by Daniel Elorza.
Design:
Luis-Crini-García
General Production:
Jorge Pérez a.k.a Clash
MOODULAB
Fundado en el año 2011, MOODULAB nace como una plataforma de promoción, difusión y distribución digital de música electrónica, orientada principalmente al género Techno y sus derivados, adoptando a su vez propuestas visuales que establecen un nexo directo con el diverso espectro sonoro del proyecto.
Contacto: [email protected]